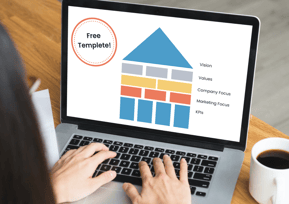 Need to Pivot Your
Marketing Plan?
Quickly shift your marketing and align your strategic plan with your marketing plan today with our free resource.
Fill out the form to download our free resource to help you create a new marketing plan that is easy to share and can help you quickly pivot with the changing times.
This plan will help you review:
The mission and vision of the overall organization.
The values of the overall organization.
The company's focus areas over the next 12 months.
Your own marketing focus areas that align to your company's strategic focus areas.
Your marketing department's KPIs along with the initiatives that need to happen to get the job done.
Download the marketing plan pivot template today to get started!